Rust comes from the presence of water between iron or steel. This is commonly referred to as oxidation or corrosion. Rust destroys the material of metal causing significant damages over time.
This is a financial concern as much as it is a safety risk. For this purpose, hydroblasting was established. So when you need a hydroblasting company that blasts away corrosion, Clean Sweep Hydroblasting is the best solution.
How To Remove Corrosion From Metal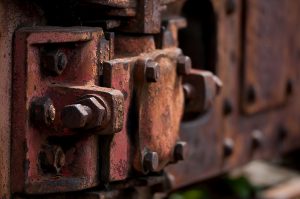 When metals are consistently exposed to a substance, it can begin to corrode over time. Certain metals are more prone to corrosion when compared to others. While some metals can begin to rust.
The biggest threat is that metals are commonly used for industrial settings. This includes:
Tanks

Pipes

Waste-Lines

Boilers
These tools are prone to corrosion over time. This will lead to chemical exposure and structural degradation. This is why hydroblasting is crucial.
How Corrosion Is Dangerous
If your industrial equipment is beginning to corrode, it can be extremely costly if not dealt with. Corrosion weakens the efficiency of metals. This can result in holes or structural failures within the metals.
The dangers can be severe if the structural integrity of the tanks or pipes gives out. Running the risk of even higher costs and damages.
Corrosion also affects the material passing through these metal pipes. Substances can potentially be contaminated by coming into contact with corrosion or rust.
Luckily, rust or corrosion does not have to be permanent. Additionally, corrosive metals do not need to be replaced. The most effective technique to restore corroded metals is with hydroblasting. If you are searching for a way to remove corrosion and restore metals, Clean Sweep is the best solution.
Best Method To Remove Rust or Corrosion
At Clean Sweep, we are the experts at effectively removing corrosion without causing further corrosion. Using only water, we are able to remove rust and combat corrosion.
Our hydroblasting services remove corrosion leaving behind virtually no mess. No compounds are left on the surface that could lead to rust. Hydroblasting effectively prepares any surface while blasting away corrosive compounds.
Removing Corrosion with Hydroblasting
Corrosion can be quite difficult to remove. It tends to be very tough and brittle. However, with hydroblasting, the high-pressure water makes this task incredibly easy. There's a reason hydroblasting is becoming the most popular choice for industrial cleaning.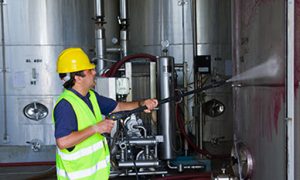 High-pressure water is the best corrosion and rust remover. Clean Sweep's hydroblasting removes corrosion effectively without causing future corrosion. From the state of the art equipment to highly trained water blasting professionals. We have the experience as well as the tools to deal with a wide range of corrosion issues.
Preventing Corrosion
Maintaining structural integrity is critical to maintaining the efficiency of the equipment. When it comes to preventing future corrosion, clean sweep's hydroblasting is the best solution.
Removing corrosion or rust is just one of Clean Sweep's many capabilities. When you need corrosion removal services or any hydroblasting services, do not hesitate to Get In Touch. Contact Clean Sweep at (561) 793-1509 to inquire more about our services.