Hydroblasting Runs in the Family
Up next in our introductory series is our hydroblasting General Counsel, Marlee Arnold! You may notice a common last name between Marlee and our CEO, and that's because Clean Sweep Hydroblasting is a proud family business. Though her title is General Counsel, Marlee grew up alongside this business so she knows it like the back of her hand. Need a question answered? Just ask Marlee. She is an expert in contract law, general counsel, hydroblasting, and client relations.
Marlee Arnold, Esq.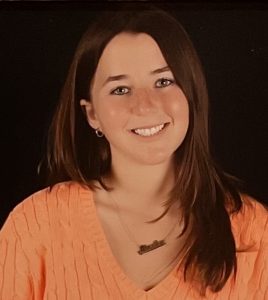 Marlee came to work for Clean Sweep after working on the legal team of Ultra Music Festival. It was there that she realized she wouldn't be able to handle the standard day-to-day of a lawyer. She enjoyed being on her feet, being in the action of everything. So when the opportunity arose to become a part of her father's company, she jumped at it. Marlee's day involves jobsite visits, contract meetings, and machine operation.
Lightning Round
A quick Q & A with our hydroblasting General Counsel
Q: What is your favorite type of job with Clean Sweep?
A: I love anything that is different. I like a unique challenge, something I haven't seen before.
Q: Is there a job in the last 5 years that has really stood out to you?
A: A few, actually. The first time I saw our Aquacutter run was pretty incredible. We call him Robbie. And we did a job at a water treatment facility where we maneuvered a robot into a 3×3 space. If you've seen the size of these robots- even the small ones- you'd know that that's pretty amazing.
But other than that I loved getting to work on the NASA rocket and the antique plane. Those projects were just so different from anything else we typically do. So they presented challenges but I like figuring those out.
Q: What's the biggest change you've seen at Clean Sweep Hydroblasting in the last 5 years?
A: Growth. Exponential growth. We manage more crews than ever before which has allowed our coverage to grow. With that, we own and operate a lot more machines than we used to. It's been really great to see.
Q: What is your goal for Clean Sweep?
A: My goal for the company is to put it in a sturdy position. My parents have built it into an incredible entity and I just want to add on to that. I'd love to see the addition of satellite offices. I want everyone who works for us to be able to live a good life. I watched the incredible amount of work it took my parents to get the company to where it is now. I'd love to make sure all that hard work allows for a balanced life for the employees of our growing company.
Q: Lastly, what do you like to do for fun?
A: I decompress by writing. I'm finishing up my first novel right now, actually. I meet with a writing coach and a group every week and I really love it. I've wanted to be a writer ever since I was a kid so I can't believe I'm getting to make that happen.
If you believe your industrial project could benefit greatly from our services, then don't hesitate in contacting the professionals over at Clean Sweep Hydroblasting today. Due to our tremendous experience, we feel more than certain that our work will benefit you as you're added to our growing list of satisfied customers. For any inquiries, you may call us at 561.793.1509 or visit our contact page.